SHOULD I GET ADULT BRACES?
Yes! Here's Why.
Many adults have spent years and even decades of their life hiding their smiles out of shame or embarrassment about the appearance of their teeth. But at Tasios Orthodontics, we believe it is never too late to get the smile you've always dreamed of – and there are many ways to do it.
Get the Smile You've Always Dreamed of
While it may be more common for preteens and teenagers to get braces, adult braces are a growing trend. Whether you grew up without the financial ability to straighten your teeth in high school or simply decided it was not something you wanted to do at the time, our talented team of Orthodontists can work with you to create the best treatment plan available to fit your unique end-of-treatment goals and dental needs.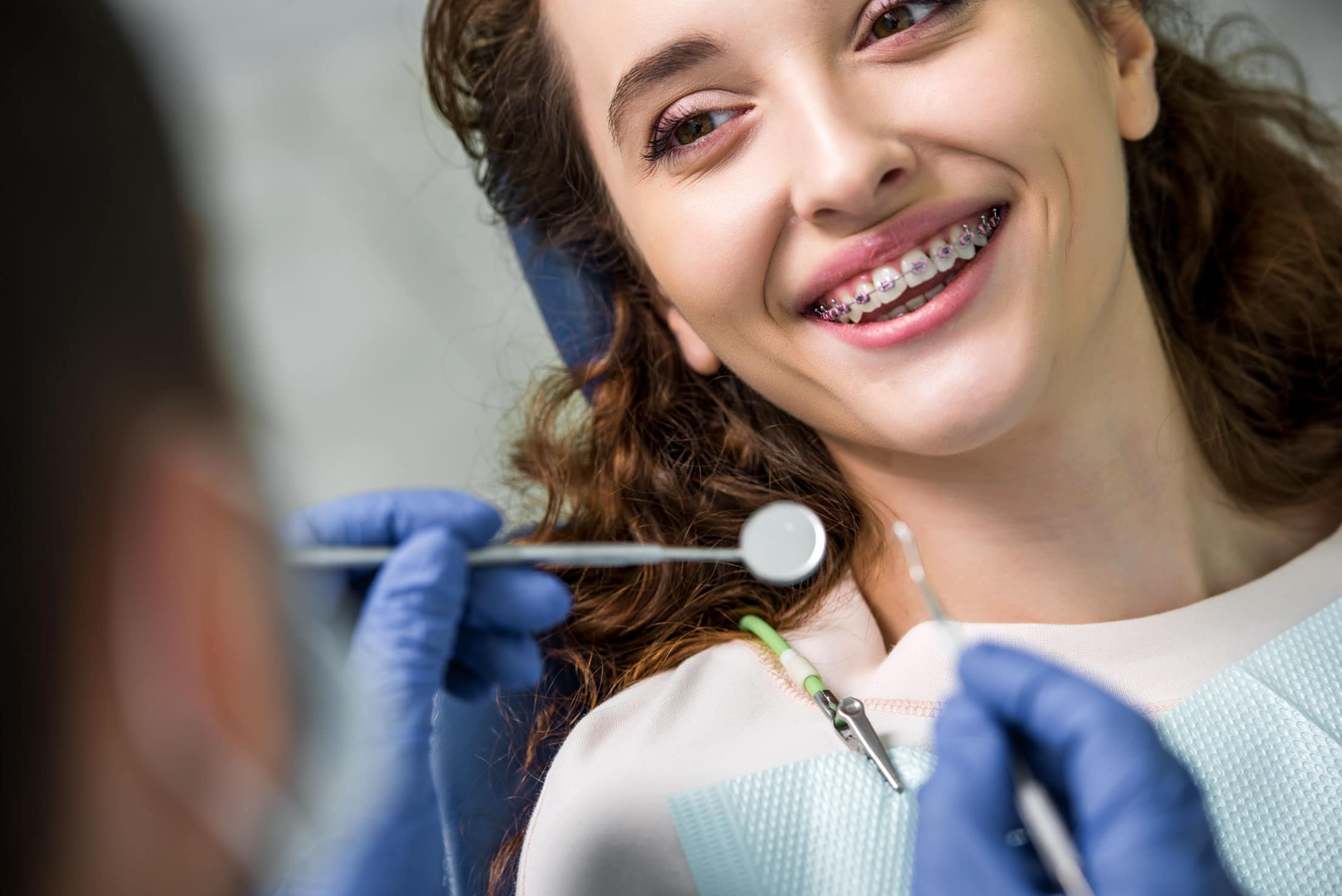 The Benefits of Braces (Even as an Adult)
Our jawbone naturally changes shape and loses density as we age, causing teeth to shift and become over-crowded. If you are uncomfortable with your smile or you are experiencing discomfort due to the placement of your teeth, adult braces might be right for you. But the benefits of braces go far beyond vanity – teeth that overlap are more difficult to clean and are more susceptible to dental decay. Braces can actually play an integral role in maintaining your oral health and overall well-being.
Many individuals in need of braces often dismiss the opportunity for the simple fact that they believe braces are far too expensive. But this misconception denies many people the opportunity to get the smile they want and deserve. The truth is, braces are not as expensive as you think. Many dental insurance companies will even cover the cost if you are experiencing oral discomfort due to shifting or over-crowded teeth. We also have interest-free payment plan options available for our patients – so don't let budget stop you from getting the straight smile you've always wanted!
Braces Aren't the Only Way to Straighten Your Smile
If you want straight, beautiful teeth but don't want the look and feel of braces, there are many other teeth-straightening options available for you. Invisalign® is a "clear" choice, using a series of virtually invisible aligners to correct teeth alignment, generally over a series of 12 to 18 months. There are also lingual braces (or behind-the-teeth braces), porcelain braces, and several other options that our Orthodontic team can present to you to best fit your unique dental needs and desires.
As you continue to explore your teeth-straightening options, keep in mind that a beautiful smile is more than simply having straight teeth. Our Tasios team is trained to focus on every detail of our patient's unique mouth structure to maximize the aesthetics of every smile, from width to arc, in order to receive extraordinary results.
"We're here to make you smile!"