INVISALIGN®
The Clear Alternative to Braces
You deserve a smile that you can't help but show off! As an award-winning orthodontic clinic in Vaughan and Toronto, we are committed to giving you the most beautiful smile possible.
We do this by combining art with leading-edge orthodontic techniques to make you the best version of yourself. Thousands of our patients are now living their best life with their best smiles. Now it's time you do, too!
INVISALIGN®
How Invisalign® Works
Using advanced 3D computer-imaging technology to create a digital model of your teeth, Dr. Tasios will create a plan that will ultimately lead to a perfect smile. You will receive a series of aligners and will wear each set for about 7-14 days, removing them only to eat, drink, brush, and floss.
As you replace each aligner with the next in the series, your teeth will gradually move until they have straightened to their final positions. You will visit us about once every 3 months to ensure that your treatment is progressing as planned.
Benefits of Invisalign®
The main benefit of Invisalign is that it will give you a beautiful smile using clear aligners that are virtually invisible. People will hardly notice that you have anything on your teeth, and all they will see is your smile looking better and better every day.
Invisalign® for all Ages
Invisalign is a treatment option that is frequently sought by adults and has become extremely popular amongst teenagers. Invisalign Teen achieves beautiful results in younger patients without interfering with their lifestyle. They are able to eat whatever they want, brush and floss with ease, and play sports without any hardware getting in the way!
Other benefits include allowing you to continue a normal diet and oral hygiene routine, as they can be removed every time you eat, brush, and floss. So feel free to eat whatever you want with perfectly clean teeth.
Tips for Success
You will be provided 'chewies' that we recommend using 5-10 minutes per day to help improve the seating of your aligners. Chewies essentially make your aligners fit better, which helps your teeth move more predictably during treatment.
Additionally, wearing your aligners extremely well at more than 22 hours per day is a great way to ensure that your teeth move well. If ideal compliance is not possible, Damon Clear braces may be a better option for you.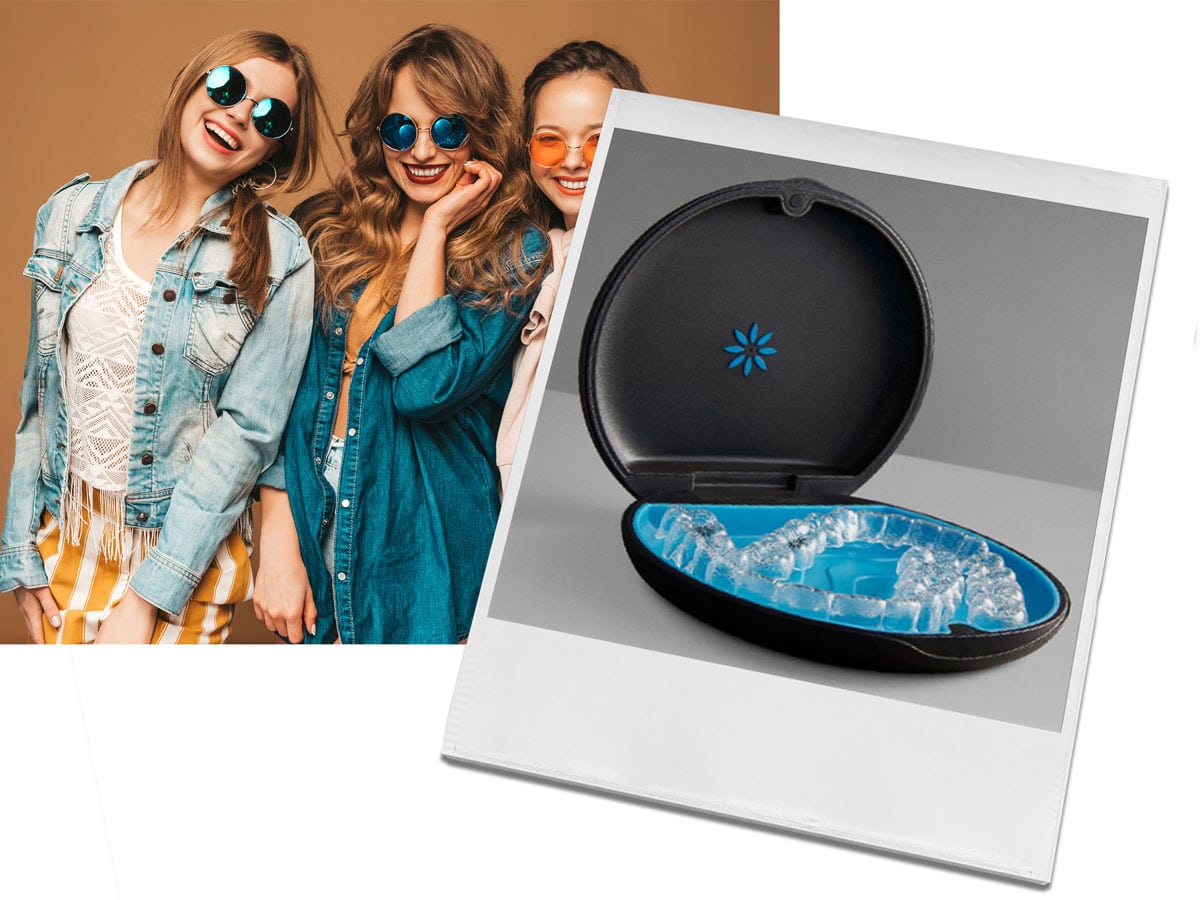 Results
Invisalign is NOT a product. The success of your treatment is heavily influenced by the orthodontist treating you. As evident in his amazing smile transformations, Dr. Tasios is considered one of the top providers of Invisalign in Vaughan and Toronto.
He routinely achieves incredible results in cases that other orthodontists may consider too challenging with Invisalign. Rest assured, no matter where you start, your smile will undoubtedly come out perfect!