WELCOME TO TASIOS ORTHODONTICS!
A smile can make a lasting difference in your life. Our patient experience can make getting that new smile wonderful. Our welcoming Tasios team uses state-of-the-art treatments with an eye for art to give you the smile you will want to keep forever.
Our safe, compassionate, and relaxing environment allows you to feel good about the professional care we provide. We also work hard at Tasios Orthodontics to make sure our treatment plans fit both your busy schedule and your budget.
Getting a picture-perfect smile is almost effortless for you when you come to Tasios Orthodontics. It will be an experience you will want to tell others about like our other patients do in referrals!
WHAT TO EXPECT & HOW WE DO IT
Book a Complimentary
Consultation
Discuss medical and dental history
Take orthodontic digital photos and x-rays
Meet Dr. Tasios and team
Conduct and oral examination

Create a Personalized
Treatment Plan
Discuss orthodontic concerns
Design individualized treatment in detail
Formulate an interest-free payment plan to suit your financial needs
Assist with insurance submission if needed
On Your Way to
a Beautiful Tasios Smile
Smile bigger
Live better
Shine brighter
Be bolder
Laugh louder
FINANCING
At Tasios Orthodontics, we are committed to providing the ultimate orthodontic experience, highlighted by the most beautiful smile you can imagine. We offer competitive treatment fees and strongly feel that everyone deserves to love their smile. The cost of your treatment will vary depending on your individual needs and treatment plan. We will work with you to design an interest-free payment plan that fits your budget, and you will be well informed from the beginning of treatment.
We Provide All-Inclusive Orthodontic Treatment with No Hidden Fees
Your orthodontic investment includes all diagnostic radiographs and photos, an oral hygiene kit, regularly scheduled visits and emergency care visits. In addition, we provide a set of permanent and removable retainers and follow-up care visits one year after orthodontic treatment is complete.
We provide the following discounts when applicable
Family members: enjoy a special family discount when two or more family members start treatment. Even if there are family members who are not quite ready for treatment, we will always be here and the discount can be applied at any time.
Early treatment: a partial credit will be applied to full treatment
Full payment courtesy: we offer a discount when payment is made in full
Insurance
Our office coordinator will assist you in obtaining your insurance coverage details and processing your insurance forms. We will provide you with the appropriate information to receive your insurance reimbursement directly and in a timely manner.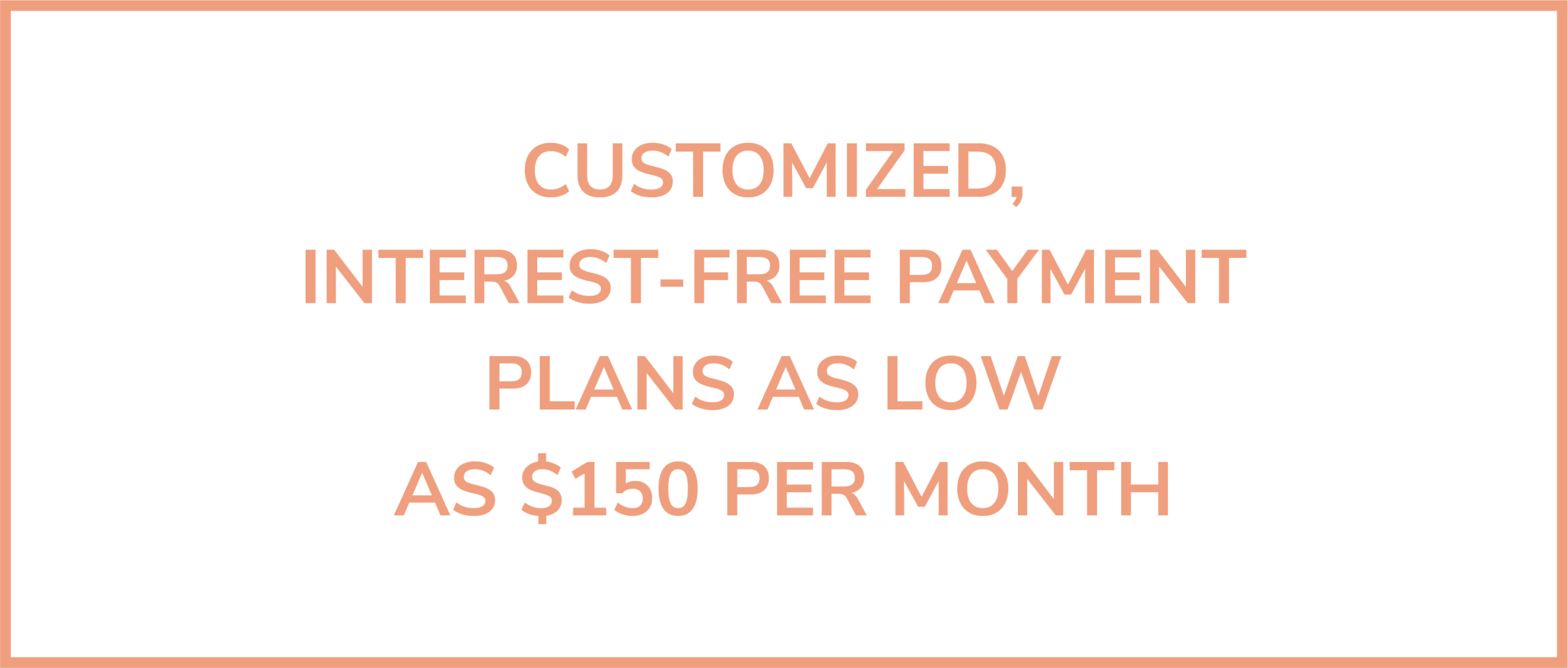 Points are awarded for the following:

Referring a family member/friend
Practicing good oral hygiene
Wearing orthodontic appliances as instructed
Visiting your dentist regularly for a dental cleaning/exam
Receiving an A on your report card
Community service
Earn points and awesome prizes during treatment
Points can be redeemed for a gift card to your favorite store!